How to add or modify Property Details
To manage your properties, simply navigate to your <account> and select the <properties> option. Here, you can conveniently add new properties to your account by clicking the <Add Address> button or search for existing properties. Once added, you can further enhance your listings by adding detailed property information through a simple process.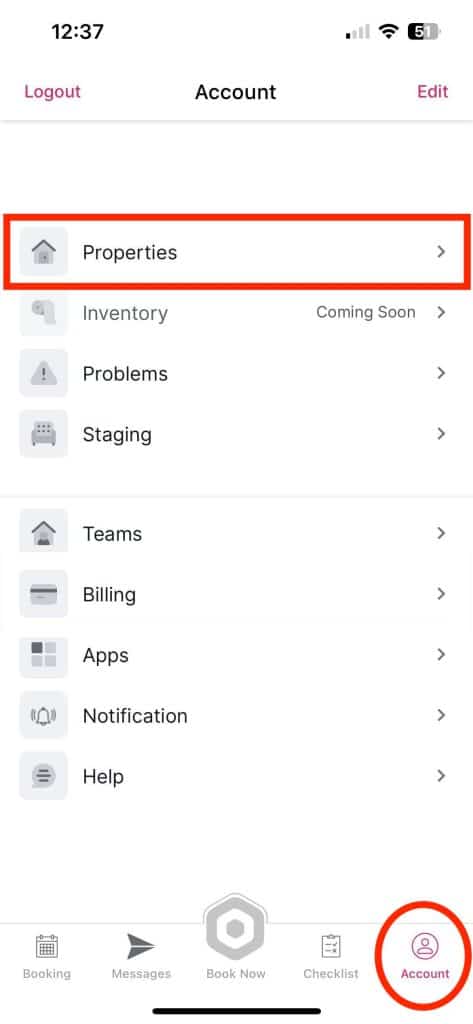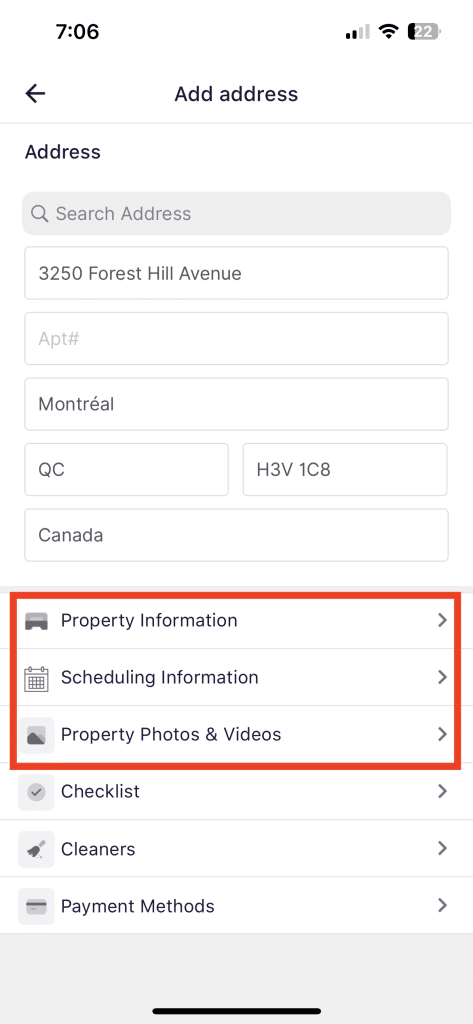 2. Simply click on the three dots and select "Modify" to add or edit any necessary information.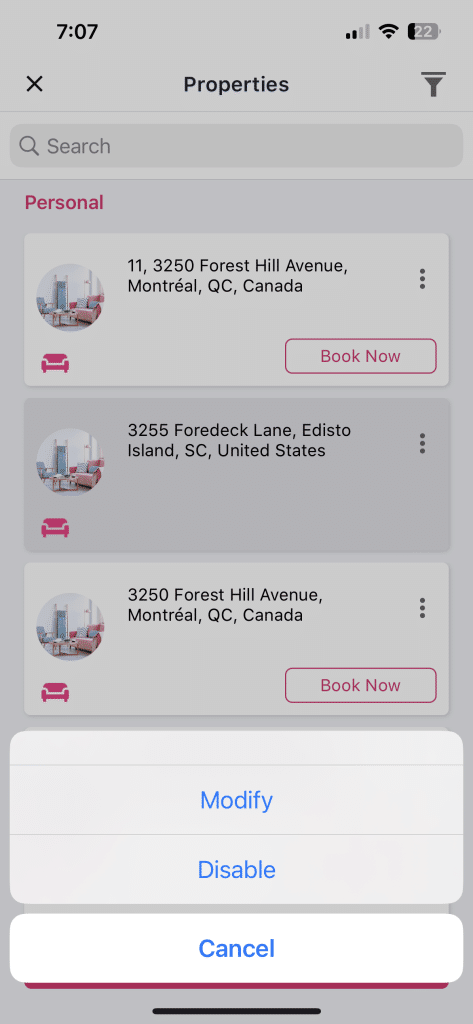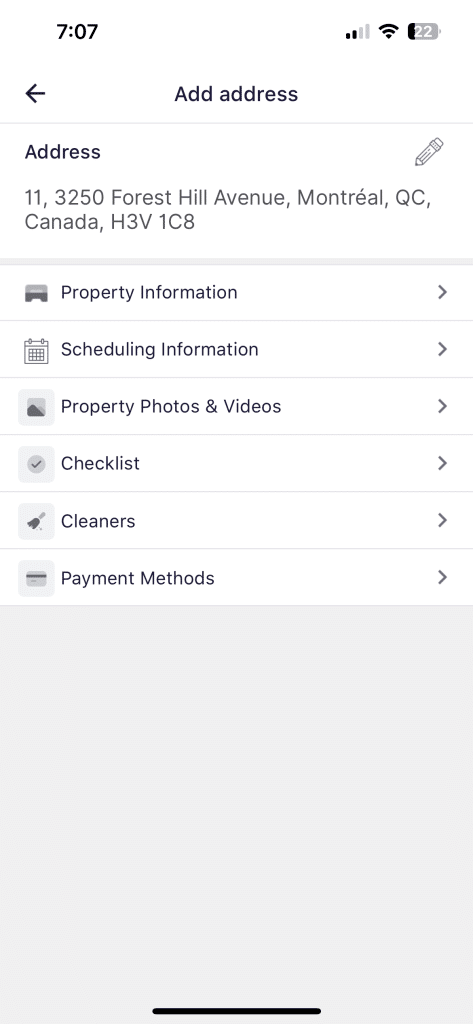 3. It is essential that you provide detailed instructions on accessing the property and unit, as well as clear guidelines on where cleaners can dispose of garbage and locate supplies. In addition, it is crucial to include the WiFi details and password to enable seamless communication and media uploads by cleaners. Parking instructions and any specific cleaning notes should also be included.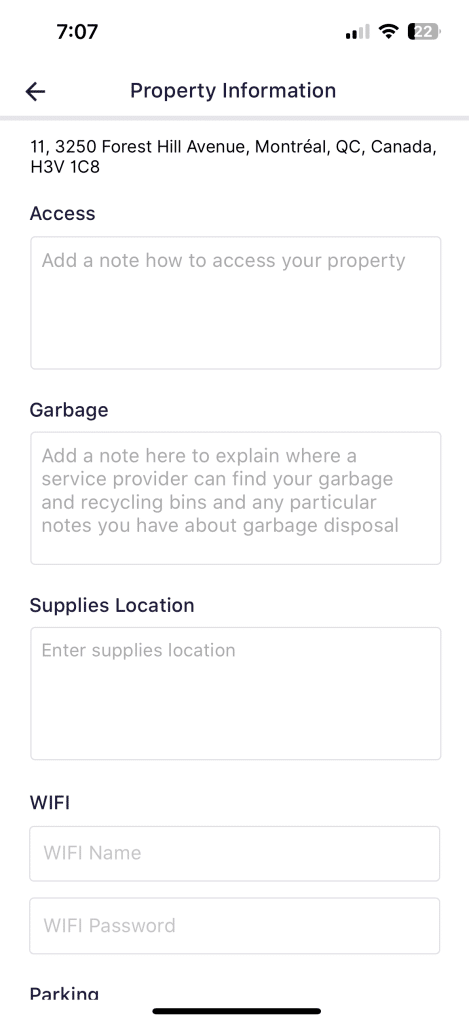 4. For optimal organization, we suggest dividing your photos into specific sections, including access to the property, staging, and additional sections that align with your preferences.