How to add an expense or pay a cleaner's expense
Cleaners can be generous with their time so if you need help or ask them to purchase an item while visiting your property or pay for parking.
There are there ways to add an expense
Add on booking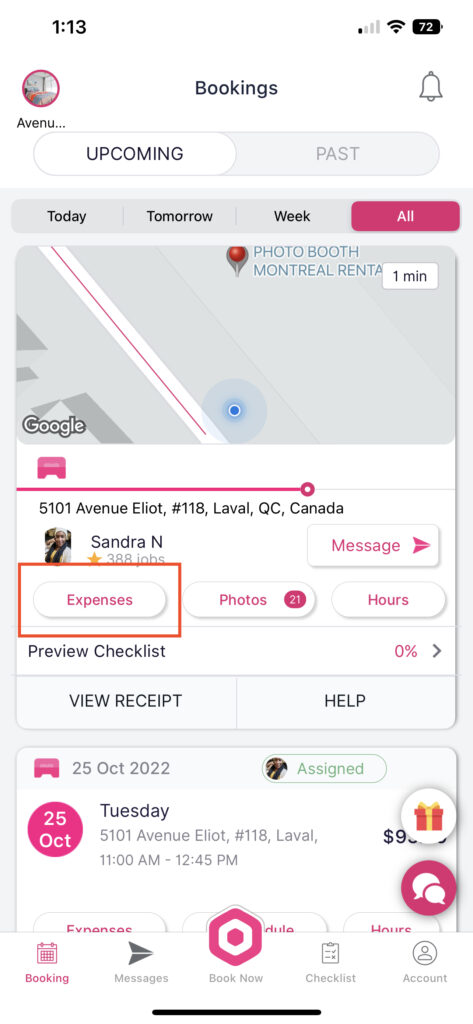 2. Add in message/chat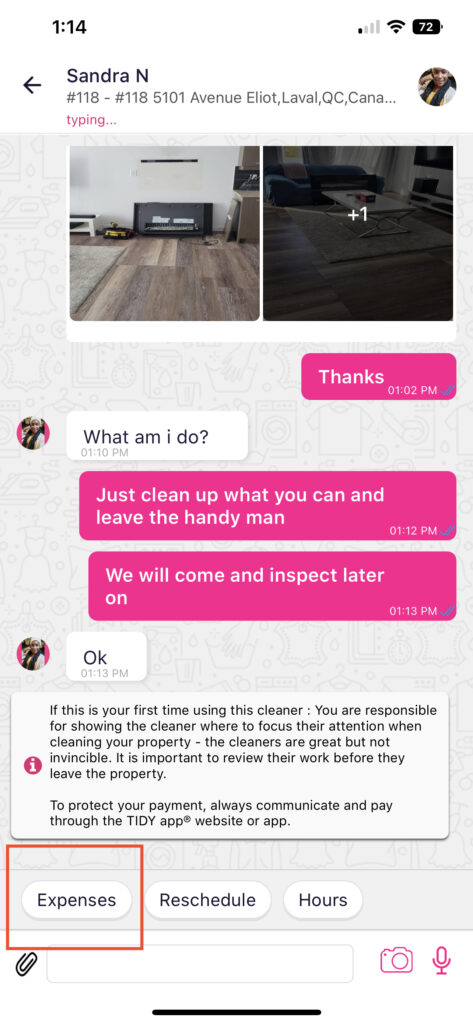 3. If the job is complete you can add expenses by going to Past booking and tap on expense as seen below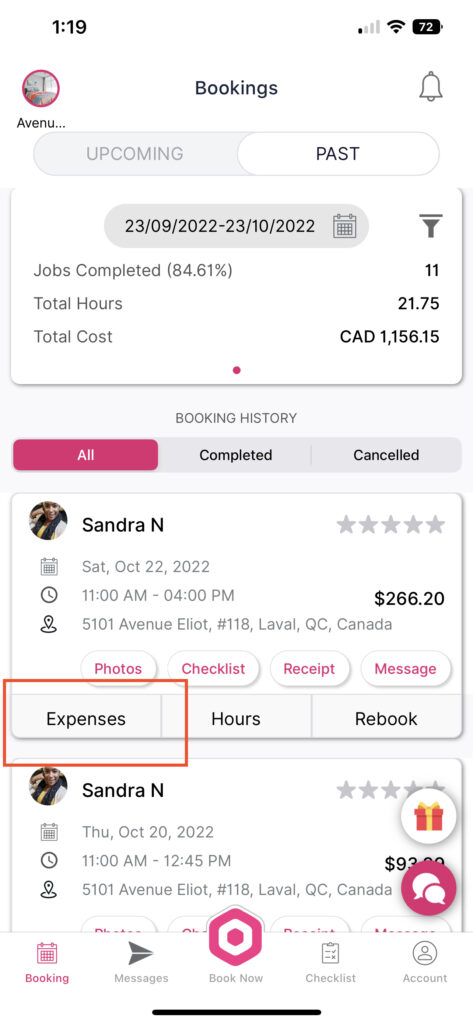 When you tap "Expense," enter the amount, choose a payment method and click "Pay." Remember: you can only pay up to $100/booking as expenses.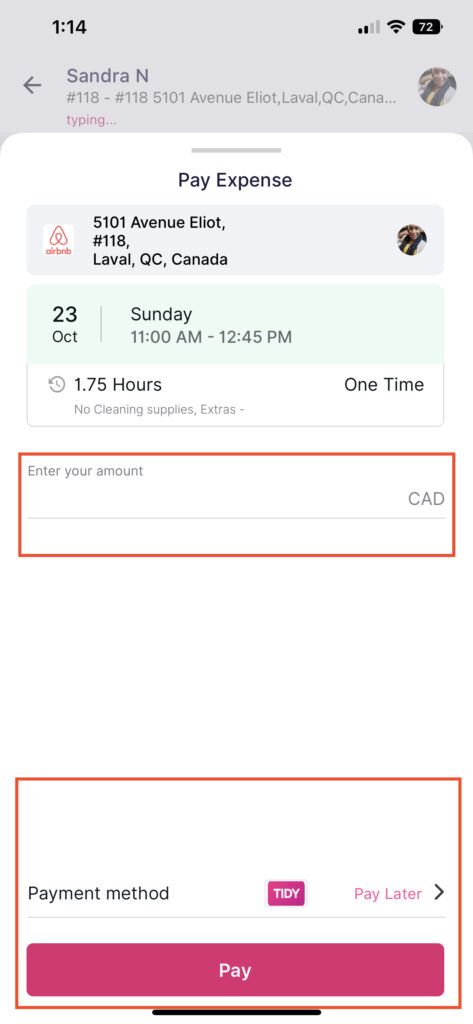 When you pay a confirmation will show up in the message page as seen below